Bios
Melody J Kollmorgen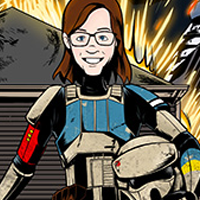 Self-taught graphic designer. Over 20 years in the business. Dabbles in the world of cosplay and prop-making. Constantly working on my left hook. Terrible at dodging the literal punch. Annoyingly uses a copious amount of proximity mines during Goldeneye's multi-player mode. Hoping this website and blog helps someone with something at some point. Loves Paul. Loves Jesus more than Paul.
Paul Kollmorgen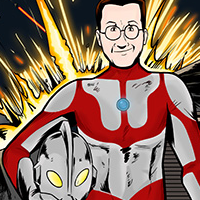 Programming whiz (see http://galdenstudios.com).  Suffers from Legolamania.  Daydreams of what life would be like if he was Spider-Man.  Loves Melody.  Loves Jesus more than Melody.
Gifts for the Nerd in your life!