EVENT
Walker Stalker / Heroes and Villains Fan Fest | January 13-14, 2018 | Oregon Convention Center
Review Note: Experiences at Comic-Cons are so subjective. Everyone has their own reason for attending. So we believe it is darn near impossible to review them from every attendee's perspective. What we aim to do is give a very pulled back viewpoint of the Con overall and highlight some of the major aspects. Our reviews won't be tainted because our favorite actor cancelled or some nonsense like that. Our two review buckets will be:
Knockouts: What just worked and what we would want to see at other comic-cons.
Punchouts: What sounded great but fell flat or needs more work.
KNOCKOUTS
The Oregon Convention Center is a pretty nice host for a small Comic Con. Easy to get to via public transportation. Lots of quiet spaces. Decent food options. We've listed more in our write up for Wizard World Portland.
Love Walking Dead? You'll love Walker Stalker. They lived up to their name and brought in more big names than other, much bigger, conventions do.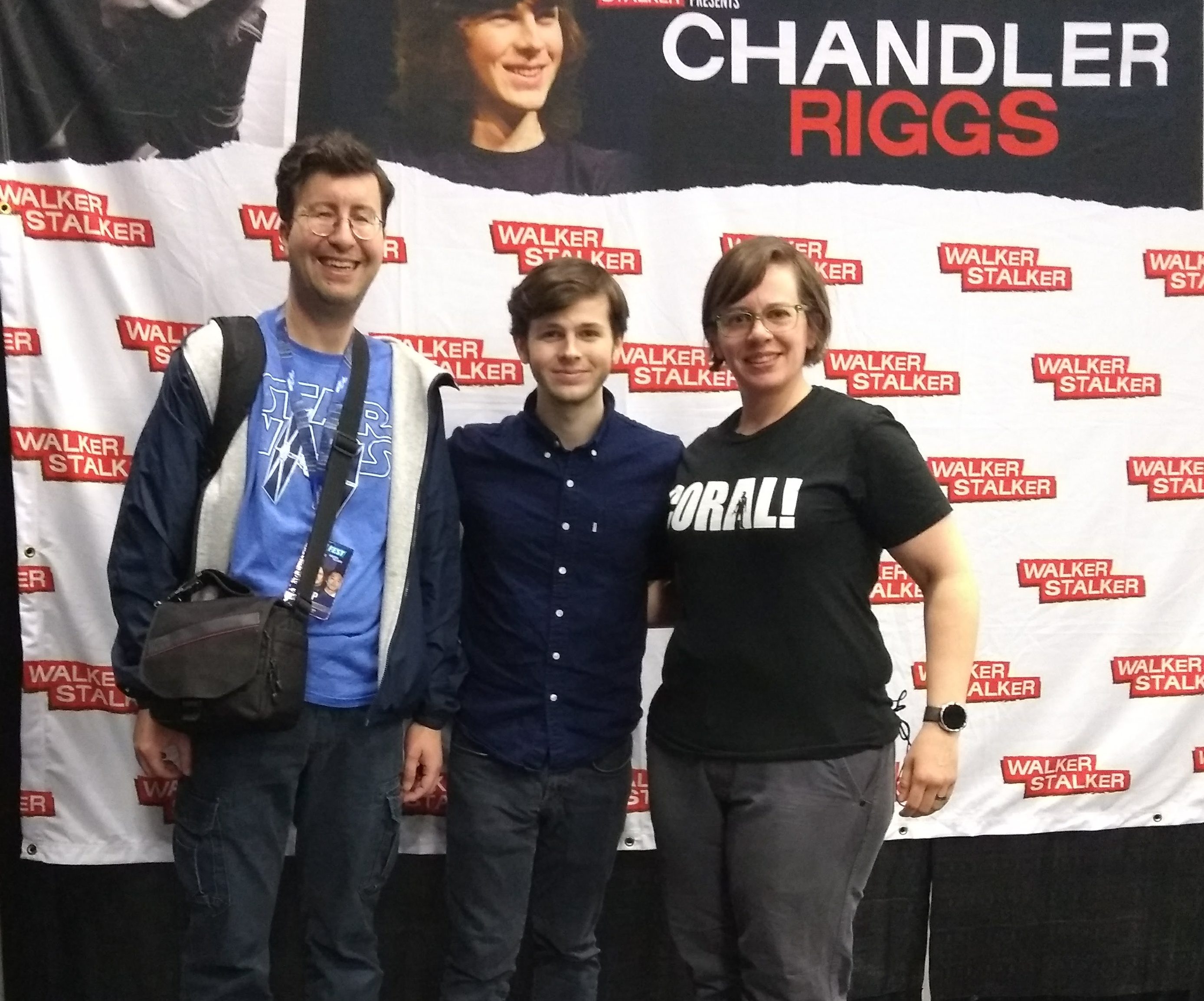 PUNCHOUTS
The convention was all in one hall which means it is darn near impossible to hear anything said on the main stage. The sound just leaks out too much. You have to really concentrate and look at the video screens to understand the conversations.
They cleared the main stage seating area between each panel but changed the rules of where you can sit (based on your badge level) every time. It was maddening since you couldn't hear the instructions from the director on the stage – which meant the volunteers who enforced the 'rules' couldn't hear the instructions either and gave conflicting directions.
If you aren't interested in autographs or photo ops – you gunna get bored. Fast. Barely any actors did panels on the Main Stage. There weren't any educational or fun workshops. No creative stages or cosplay workshops. It was mostly all vendors booths and lines for autographs and photo ops.
This convention had various tiers for tickets: General, VIP, VIP Gold, and VIP Platinum. Now, one would expect that if you paid for the VIP ticket, it would practically guarantee you get your desired autograph or photograph in a reasonable time. Nope. Not here. Let me set the scene: there were three lines for the autographs. One for general, one for VIP, and the last was for the VIP Gold and Platinum folks. We assumed that the lines would merge in a balanced fashion. For example, 1 general admission, 2 VIPs, and 3-4 of the higher VIPS. All merge together at the point of purchase. All move at a steady pace. Instead, the lower ranking lines were halted every time a Gold or Platinum VIP showed up. Every. Time. It resulted in the VIP line moving in a trickle at best. The General Admission line – forget about it. I (a General Admission badge holder) got bored fast at this Con and entertained myself by watching the line madness for Jeffery Dean Morgan aka Negan on The Walking Dead. Paul (a VIP badge holder) waited in line for over three hours in the morning with nothing to show for it except a ticket to come back later. He did and waited in line for a few more hours as Gold and Platinum badge holders just walked right up. Great for them – as they got what they paid for. But the standard VIPs and especially General Admission folks were standing in line for nothing. They shouldn't even have had a line below VIP as it never moved. It was a complete false hope that you'd get an autograph. That was a long rant, but it was the most ridiculous thing I've seen.
OVERALL
Walker Stalker / Heroes and Villains Fan Fest was a nice to get some autographs. But the confusion and chaos that stemmed from their various badge levels left a very bad taste in our mouths. We will be weary of other cons that have a similar structure.