Introduction
Last week, I attended BrickCon for the first time. BrickCon is a convention for "Adult LEGO® Hobbyists". Here's an excerpt from their web page:
Its focus is on building friendships and community through the sharing of time, ideas, building techniques and unique creations. BrickCon is a four-day convention for adult fans, collectors, and builders of LEGO®.

Held in Seattle, WA, attendees from across the country and around the world come together to share friendships, show their LEGO® creations, learn from each other, and meet new friends. Celebrating its 15th return to the Seattle Center, BrickCon is the longest running fan-based LEGO® convention.
The convention ran for four days: Thursday through Sunday. It's a pretty small convention — at least compared to what I'm used to. Around 500 people attended from all over the world. Some major parts of the convention:
MOCs. As an attendee, you had the opportunity to bring your MOCs ("My Own Creations") and set them up on tables in the expo hall.  On Thursday and Friday, other attendees could see your creations. On Saturday and Sunday, the expo hall was open to the public. 10,000+ people came through the doors those days.
Vendors. They sold all sorts of LEGO® sets, minifigs, minifig accessories, T-shirts, backpacks, and almost anything else LEGO®-related that you can think of.
Games. There were a bunch of LEGO®-related games that you could participate in. For instance, you could race with others to complete a LEGO® set as quickly as possible — but all the pieces were hidden from view. So you had to build it by touch.
Drafts. There were several "official" drafts during the weekend. Every participant in a draft buys and brings a particular LEGO® set.  They open all the sets and dump out all the pieces. Then, one-by-one, every participant can pick a piece of their choice until all the pieces are taken.  So if you wanted a particular piece from all the sets, you could do that.
Talks. There were a bunch of talks on LEGO® building techniques, history, and other such things.
My Experience
I spent a bunch of time just walking around the expo hall looking at MOCs. It seemed like every time I walked around, more MOCs had been added. Here are some of my favorites: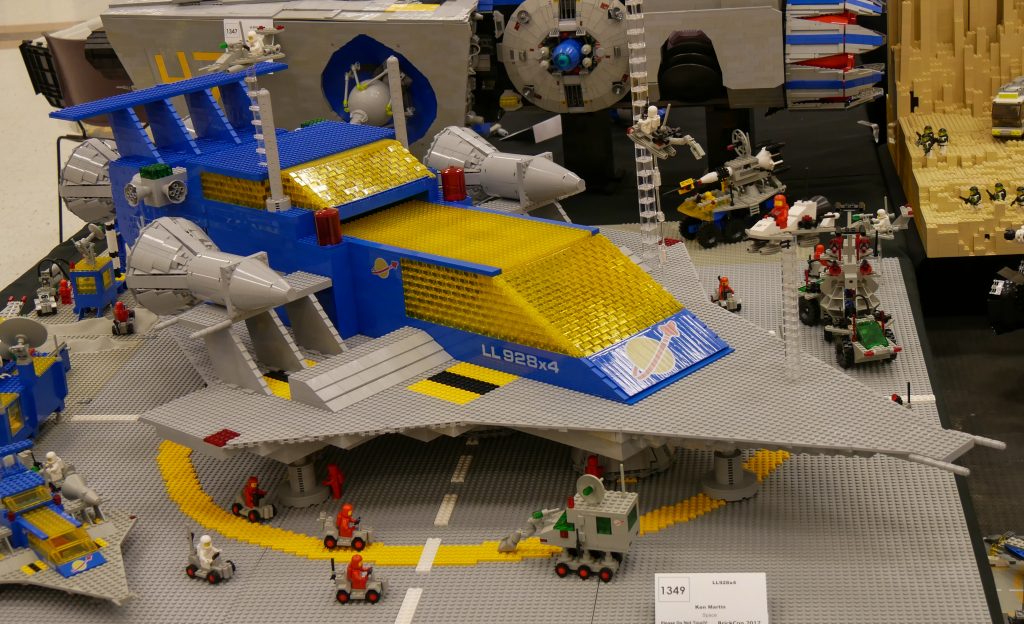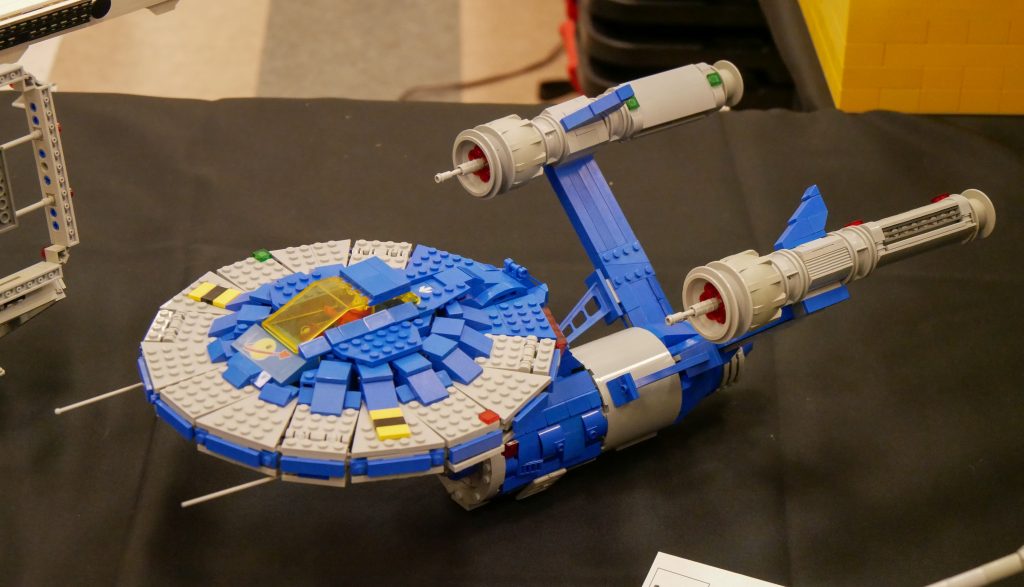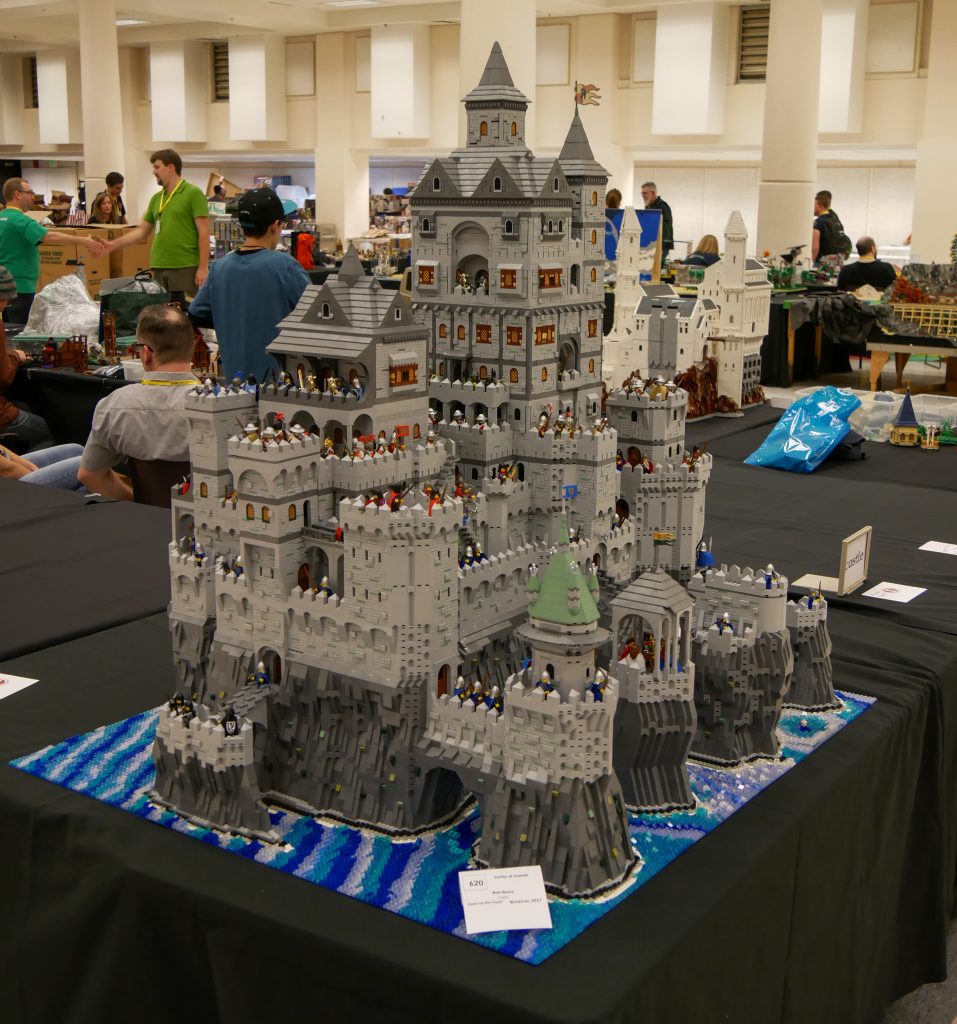 It was also fun talking to some of the people working on their MOCs.
I attended some interesting talks:
"Introduction to GBC". I learned more about Great Ball Contraptions.
"LEGO© Technic: How It All Began". I saw some of the earliest Technic sets, including one I think I owned.
"How LEGO© Enthusiasts Organize & Store Their Collection."
"Brickly: Dream in brick. Make it real."
I also went to the Opening Ceremony (on Thursday night) and the Keynote (on Friday night). When I walked into the Opening Ceremony, I saw this: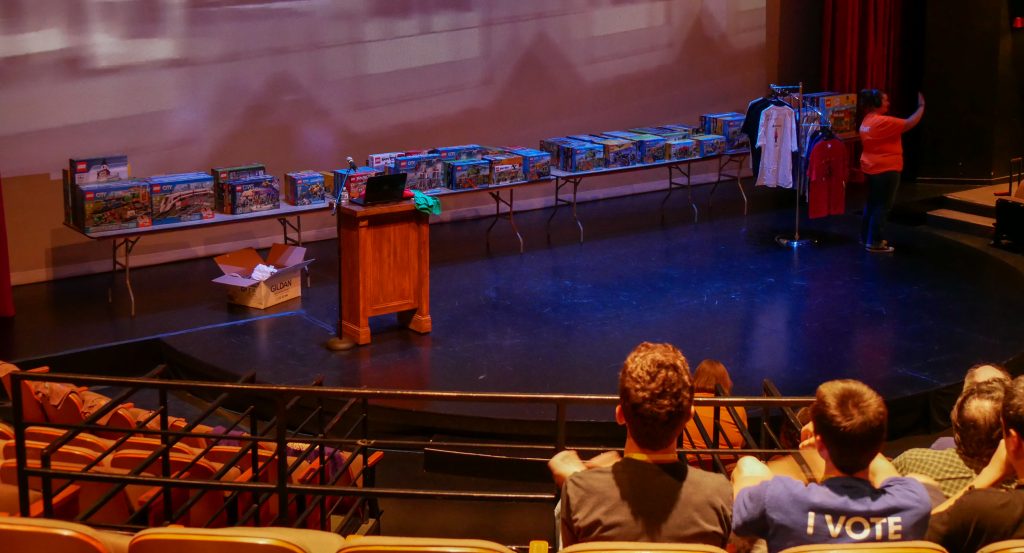 All those sets on the tables were given away as prizes.  A similar number of sets were given away at the Keynote. I'd estimate that over 100 sets were given away each night.  And those aren't just cheap sets — some people won sets worth over $200!  Also remember that there were only around 500 people at the convention — so my odds were pretty good.  I won one set.
Speaking of free stuff… If you like free stuff, you'll love this convention.  Besides the prizes, each attendee got multiple goodie bags. And some other random stuff as well. Here's everything I got: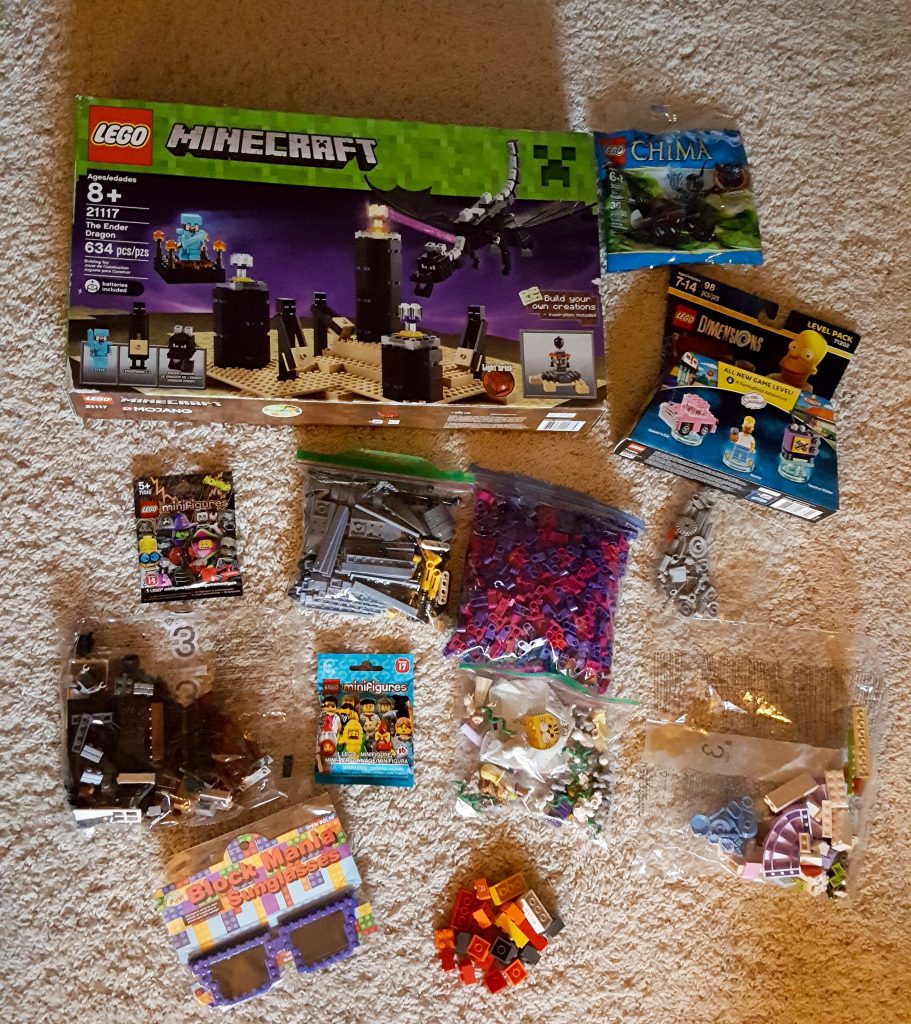 By Friday night, I felt like I'd seen everything I wanted to see. I also had some other plans that weekend. So I didn't make it back to the convention on Saturday or Sunday. But I really liked this convention. I'm already planning to go next year. If you are a AFOL ("Adult Fan of LEGO®") and can make it to Seattle, I highly recommend it!
LEGO® is a trademark of the LEGO Group of companies which does not sponsor, authorize or endorse this site.